On the Ed Tech Radar: Super Cool Photo Editor
You may have come across online photo editors, but this one is super cool intuitive, very user-friendly, really.
Give it a try
.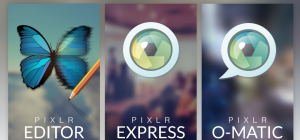 What I love about Pixlr besides all its fun features, photo edition and enhancements, it has an app for android and iOS devices.
Whether is on your computer or in your mobile device, playing around with your images should be super fun and simple. Oh, and, of course, the tool is full of possibilities for the classroom! Your students will love it.